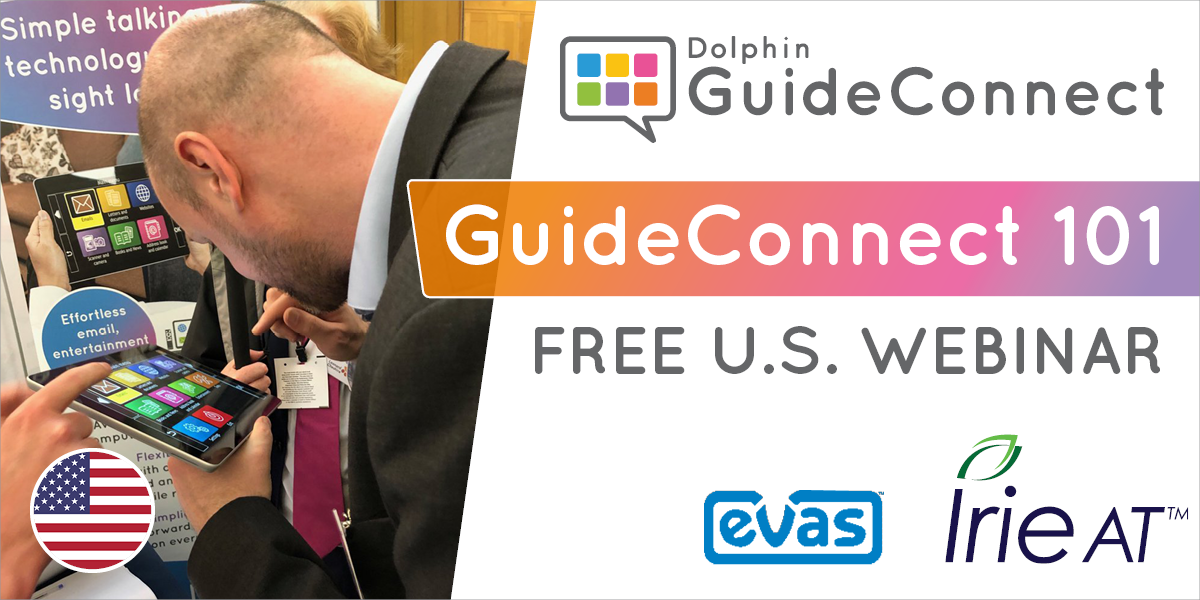 If you have lost your vision, or if you work with visually impaired seniors, you need information on the latest technology to help improve independence.
In our GuideConnect 101 webinar, we'll introduce you to GuideConnect; our talking digital assistant. GuideConnect offers older people with low vision or blindness simple internet access, full accessibility and lots of help.
Join one of our webinars to discover:
how to easily access email, entertainment and the internet
how GuideConnect is available on a tablet, computer or for your TV
how to use the straightforward menus and help on every page
how GuideConnect can be controlled with a touchscreen, keyboard & mouse, or tactile remote
the answers to any questions you may have
Date and Time
Topic: GuideConnect 101
Time 1: July 24 2019 10:00 AM Eastern Time (US and Canada)
Time 2: July 25 2019 10:00 AM Arizona
Webinar Hosts
Steve Bennett, Sales Director at Dolphin Computer Access
Mary Jo Barry, US Marketing Manager at Dolphin Computer Access
Equipment Required
A desktop or laptop
A phone or tablet with the Zoom app
An internet connection
We'll email you the details!