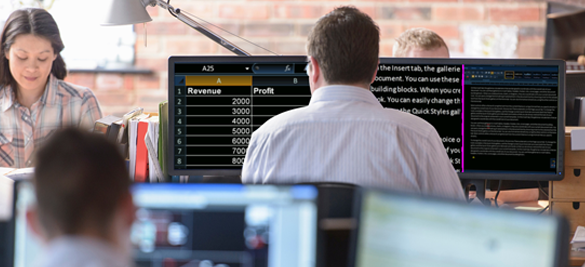 As the Owner Operator of a Management Consultancy across the UK and Ireland, Colin Phelan has spent a successful and uninterrupted 35 years in business.

We asked him about his career and the part that Assistive Technology, specifically Dolphin Supernova, has played.
How long have you used Dolphin Supernova?

It became apparent in the mid 90's that as my eyesight was deteriorating, alongside the introduction of desktop computers in the workplace, I was going to have to find a long-term solution to enable me to continue to develop my career.