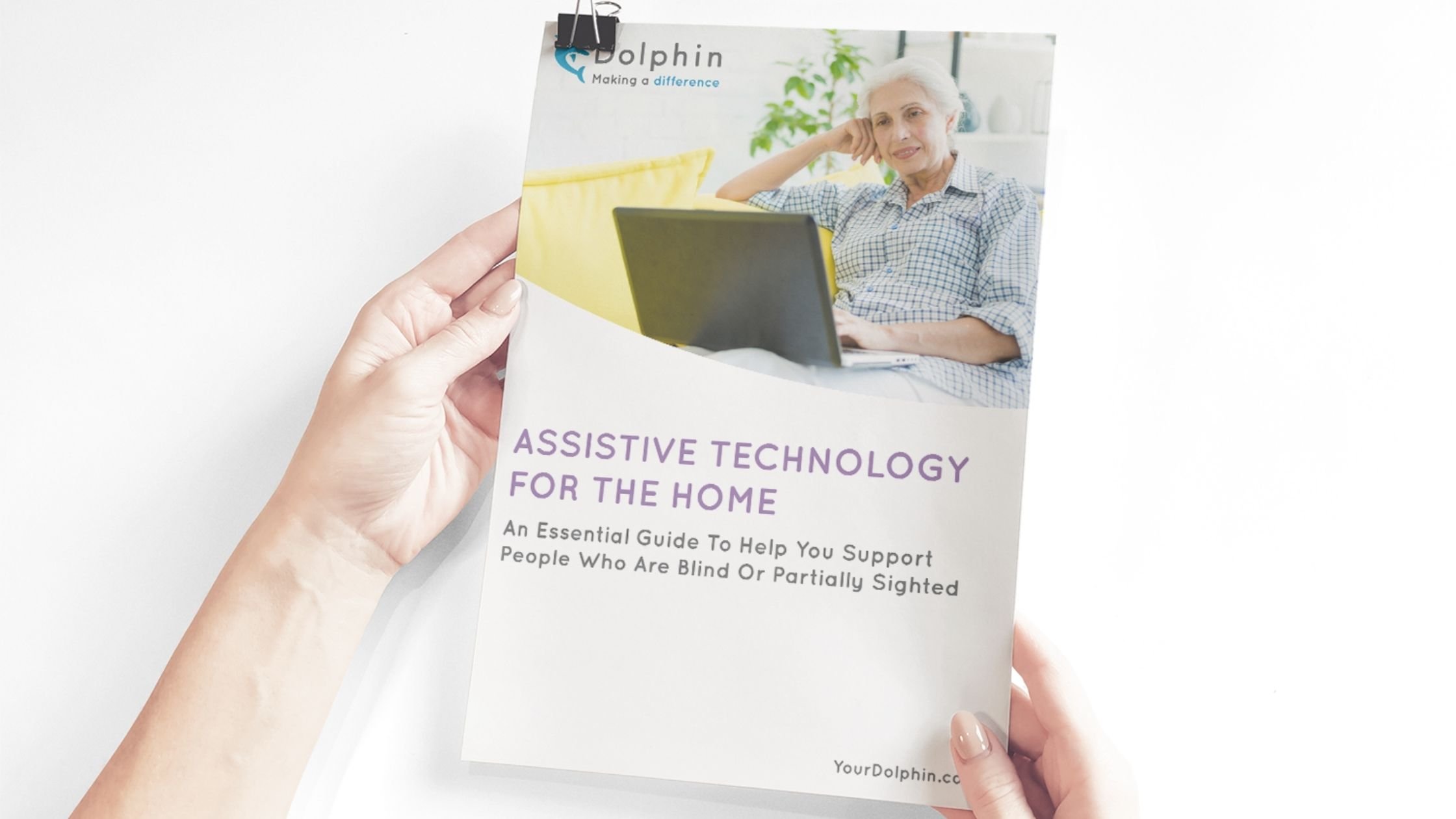 There's so much new and exciting technology available now, and each opens a world of connection, convenience or entertainment. For people who are blind or partially sighted, assistive technology can play an even bigger role. It builds connections, reduces loneliness and helps users retain their independence and privacy.
So, how do you find out which is most suitable for your level of technical ability, your interests and needs? How might you work out which will be of real value to you, and which would be a waste of your time and money? What if you know nothing about the types of technology available or find the whole thing overwhelming?
Assistive technology experts at Dolphin Computer Access have produced an Essential Guide to Assistive Technology for the Home to help answer all these questions.