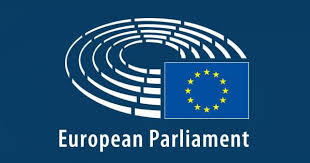 On 13th March, the European Parliament approved the European Accessibility Act to make key commercial products and services more accessible for people living with a disability.

Which products and services?

The new directive sets out the common standards that need to be achieved, and outlines what needs to become more accessible, such as ticketing machines, ATMs, PCS, smartphones, banking services, eReaders and eBooks, eCommerce services and transport services.

However, the EAA does not set out how the improvements to these products and services should be achieved, which is important to the suppliers involved.

What about the 'built environment'?

Accessibility requirements regarding where a service is provided currently vary across EU countries and the directive encourages member states to align their future requirements as far as possible. Agreement on and use of similar environmental measures will expand the locations new accessible services can be delivered.

What does this all mean?

Importantly, this new directive gives businesses the opportunity to genuinely innovate, and then make their accessible products and services available throughout Europe and abroad. Furthermore, consumers should benefit from greater choice and, potentially, cost-savings.

Micro-enterprises are exempt from the new rules, however they are expected to embrace the new accessibility requirements in the manufacture and distribution of their products and services.

All of this will have a hugely positive impact on the 80 million disabled people in the EU, and will also benefit many other groups such as older people. The new rules will improve fairness and inclusivity in Europe and the ultimate aim is for anyone who has physically limitations to have access to exactly the same products and services as their able-bodied counterparts.

What happens next?

The Council has to formally approve the draft directive and then EU Member States will have 3 years to introduce the new provisions into law (and 6 years to apply them). We look forward to following the journey of this legislation and seeing the impact it has on Europe.

Did you find this useful? Then share with a colleague.