Case Study
Irene Sheffield tells us about her father, Michael, who now uses GuideConnect.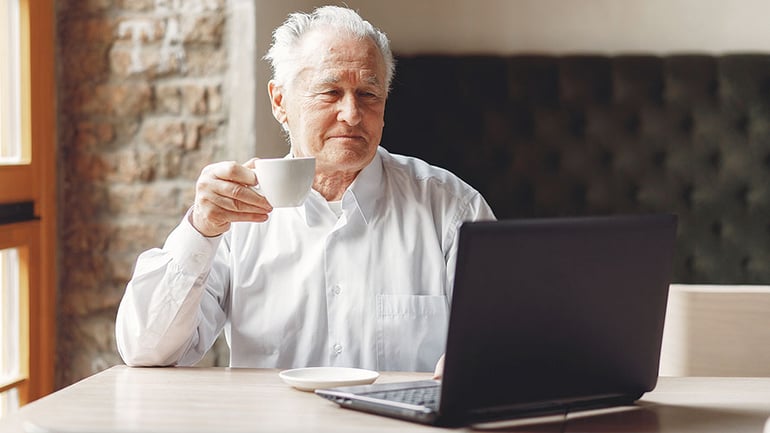 "Dad has macular degeneration. His eyesight degenerated severely over the last three years and he has been completely blind for the last two years. This has had a massive impact on dad, as he used to be a black cab driver and has always been very independent.
Dad is now 80 years old and is retired. He used to be very active and played lots of golf and chess, but this all dwindled away due to his sight loss. Dad hadn't touched a computer for five years, since his eyesight had started to deteriorate.
Life was really taking a downturn for Dad. He had audio books and the radio and could listen to the TV – but that was all. He was really fed up and getting quite depressed.

We are a large and close-knit family, spread around the country. My niece, Kate is blind and works for Southampton Sight. She teaches older people in her area how to use the computer. When she found that GuideConnect was available, she thought it would be really good for her Grandad.


---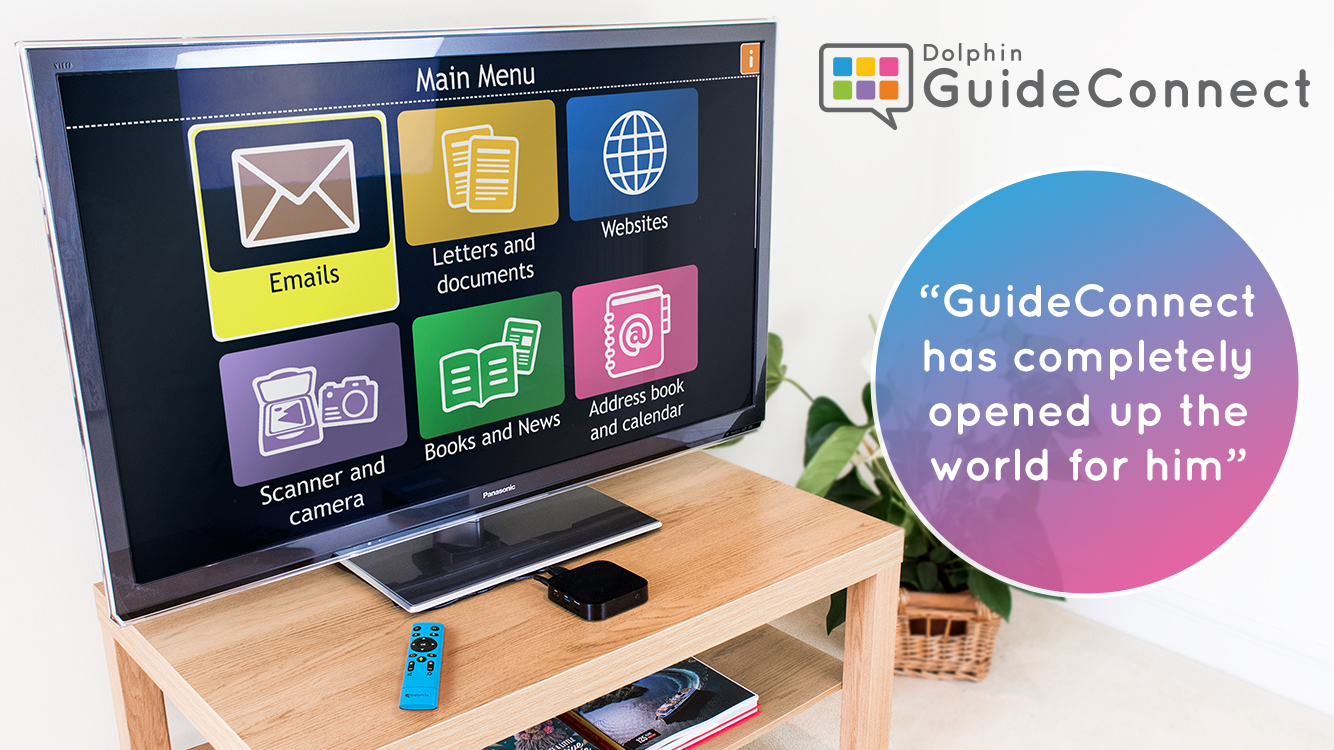 He now uses GuideConnect on his TV
We downloaded GuideConnect for dad – and his whole outlook changed. He is now using GuideConnect on his TV and finds the Dolphin remote control really easy to use. He mainly sends emails and is using it to write letters and documents.
Dad is building up his confidence, he's getting to know how to use a computer keyboard, so he can start using it on the computer too. Even at this early stage, GuideConnect has completely opened up the world for him. He loves being able to swap emails and keep in touch with his whole family.

GuideConnect has made such a difference to dad – my sister has commented that he's so much happier in himself - and he's invigorated because he can just drop everyone a quick line, whenever he wants."


---

About GuideConnect
Find out more about GuideConnect, to see if it might be suitable for a member of your family.
You can also watch the video 'Meet GuideConnect' which helps answer some questions and shows you the different things GuideConnect can do, and how you can use it on a computer, laptop, tablet or on your TV through a special Dolphin remote control.
To find out whether GuideConnect is right for you before you purchase, you can try GuideConnect free for 30 days.