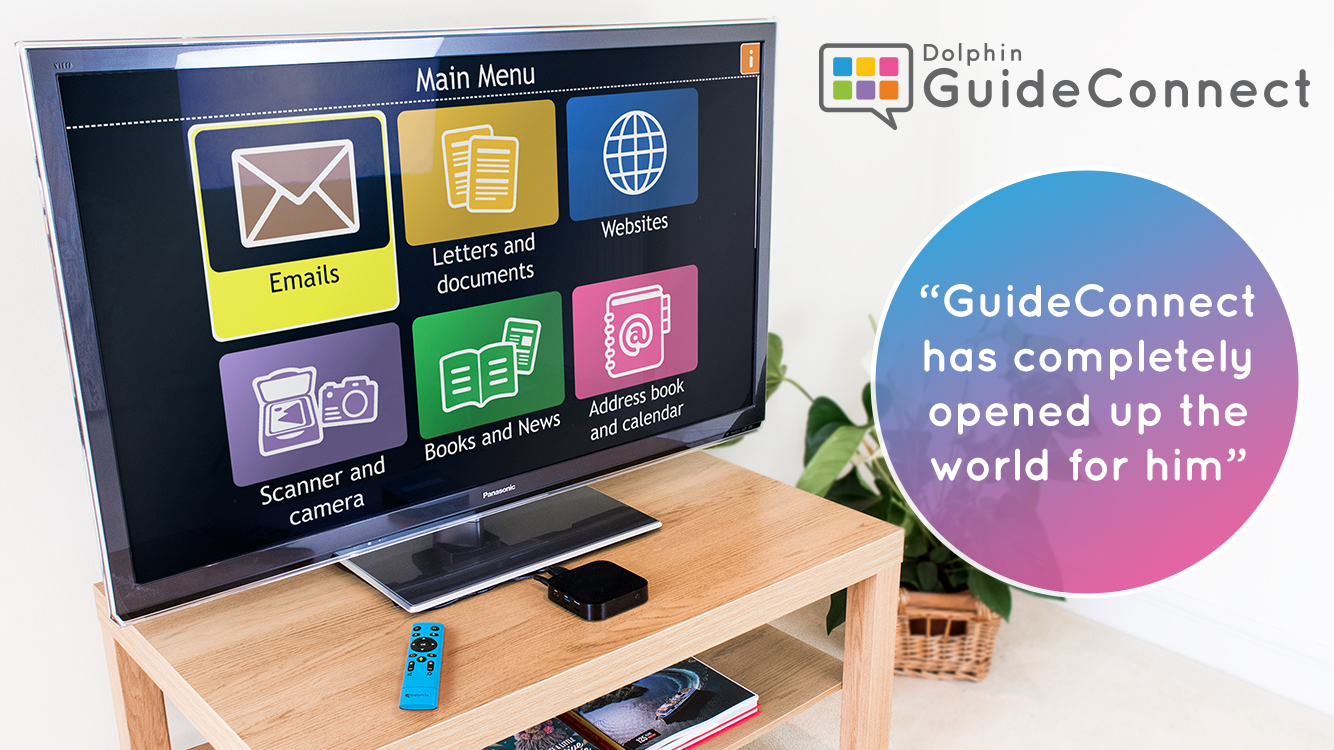 We spoke with Irene Sheffield, who told us about her father, Michael.

"Dad has macular degeneration and his eyesight has degenerated severely over the last 3 years, and he has been completely blind for the last 2 years. Life has been extremely hard for Dad as he used to be a black cab driver and very independent.

Dad is 80 years old and retired, but he used to be very active and played lots of golf and chess. All of this has dwindled away due to his sight loss. Dad hadn't touched a computer for 5 years, basically since his eyesight had started deteriorating.

Life was really miserable for Dad. He had audio books and the radio, and could listen to the TV – but that was all. He was really fed up and getting quite depressed.

We are a large and close-knit family, spread around the country. My niece Kate Healey is blind and works for Southampton Sight, teaching older people how to use the computer. She mentioned that GuideConnect was coming out and she thought it would be good for her Grandad.

We downloaded GuideConnect for Dad – and his whole outlook has now changed. He is now using GuideConnect on his TV, just for sending emails and writing documents at the moment. Dad is building his confidence and getting to know how to use a keyboard. Even at this early stage, GuideConnect has completely opened up the world for him. He loves being able to swap emails and keep in touch with his whole family.

GuideConnect has made such a difference to Dad – my sister has commented that he's so much happier in himself, and he's invigorated because he can just drop everyone a quick line, whenever he wants."
Find out more about GuideConnect.
Watch our video and 'Meet GuideConnect'.