Over 7 million people of working age in the UK have a disability, all of whom have equal rights to enjoy a fulfilling career.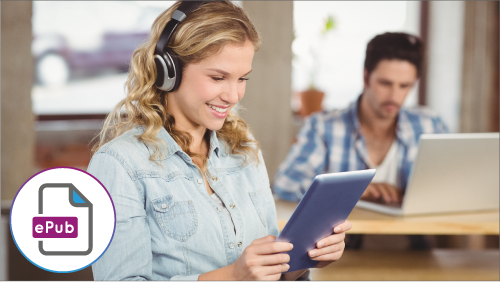 With this in mind, it is useful for organisations to have an appreciation of the role assistive technology plays in getting people with disabilities into work and helps them fulfil their potential in day to day tasks and throughout their working life.
In January 2019, BATA gave evidence to the Work and Pensions Select Committee's inquiry about the role of assistive tech in removing barriers in the workplace.
They offered some simple tips on how to help include and support assistive technology users - including employees who are blind or visually impaired - at work:
Ensure that effective assistive technology is readily available. This should be designed for employment or enterprise and be able to access your networks or the applications your company uses.

The Government's Access to Work scheme offers advice, practical support and grants for eligible personnel.


Be open to making reasonable adjustments and be sensitive about how assistive technology is applied. Ensure those who need it can use assistive technology successfully, without being made to feel like they stand out.

If you are still unsure, talk to an expert such as a Disability Employment Adviser (DEA) or one of the assistive technology experts at Dolphin Computer Access.


To ensure all digital services are accessible to every employee, you can use these guidelines on Government accessibility requirements.


Schools and universities may allow students to take their assistive technology with them when they move from education into work. This can help make the adjustment from
education into employment easier. Users will already understand the technology they use, and it may also save the user and the employer money and time.


Companies that provide assistive technology could allow employees who use it to take their equipment or software with them when they move department or jobs, or work from home. This will help make the transition into a new role or department easier.
---
Dolphin Technology for the Workplace
You may also be interested in finding out more about the
Assistive Technology Products for Organisations
offered by Dolphin Computer Access. W
e can help support and empower your staff and clients with a our range of assistive technology software for the workplace.