In this blog, we'll help you discover if your child or student qualifies to use an accessible library. We'll also provide instructions on how to sign up and explore the many advantages of membership and the positive impact accessible books and materials can have on a child's learning and achievement.
What is an accessible library?
Accessible libraries are similar to traditional libraries in that they contain a vast array of books – ranging from contemporary books to literature, textbooks, newspapers, periodicals and magazines – but each book is created in a format that can be used in conjunction with assistive technology tools.
How can accessible libraries help?
In a nutshell, accessible books - paired with assistive technology - give readers with a print disability the opportunity to read and enjoy books in a way that suits their abilities and their reading preferences.
A child with a specific learning disability like dyslexia might need to see the text, but may also benefit from having it read to them simultaneously. Add to that a dyslexia-friendly font or a yellow background and it's perfect for them.
A student who has a visual impairment might benefit from large print, or the ability to magnify digital text at a level they can read comfortably. They may also enjoy books read aloud if their eyes tire during longer periods of study.
A child who is blind is likely to utilize recorded audio books or a braille version.
There are more examples, but you get the idea. These accessible libraries, or repositories, contain different accessible formats, so kids can choose the format that's right for them and the assistive technology accommodation they use.
Where can I find accessible book libraries?
Dolphin currently partners with over 40 accessible libraries around the world. New countries are working to build their own libraries - that means we're adding new partners all the time. Check our list of accessible libraries to find the libraries available in your country.
Who qualifies to join accessible libraries?
Anyone with a print disability. What constitutes a print disability? A print disability is defined as anyone who cannot effectively access traditional print materials. This might be due to a visual impairment, a physical disability, or a severe learning disability that affects reading. These three top-level categories include a host of more specifically-named disabilities.
As copyright laws are international, qualification for membership is similar across countries and specific libraries. Typically, a competent authority has to certify that a child has a qualifying disability. Competent authorities include, but aren't limited to, doctors, teachers, specialists, and school psychologists. While each accessible library has its own forms and specifically stated criteria, the core criteria are generally very similar across libraries. You can find out more about each library's qualification criteria on their website or on this EasyReader Libraries Page.


How does my child, or my students, join an accessible library?
They simply need to sign up. In most cases, membership to an accessible library is free for school-age students. Some accessible libraries have options for both school and independent accounts. You need to go directly to the accessible library in your country to understand the nuances of your library and to sign up.
We've made it easy to find your library. On each library's page, you'll also find information about the qualification criteria, along with direct links to membership sign-up.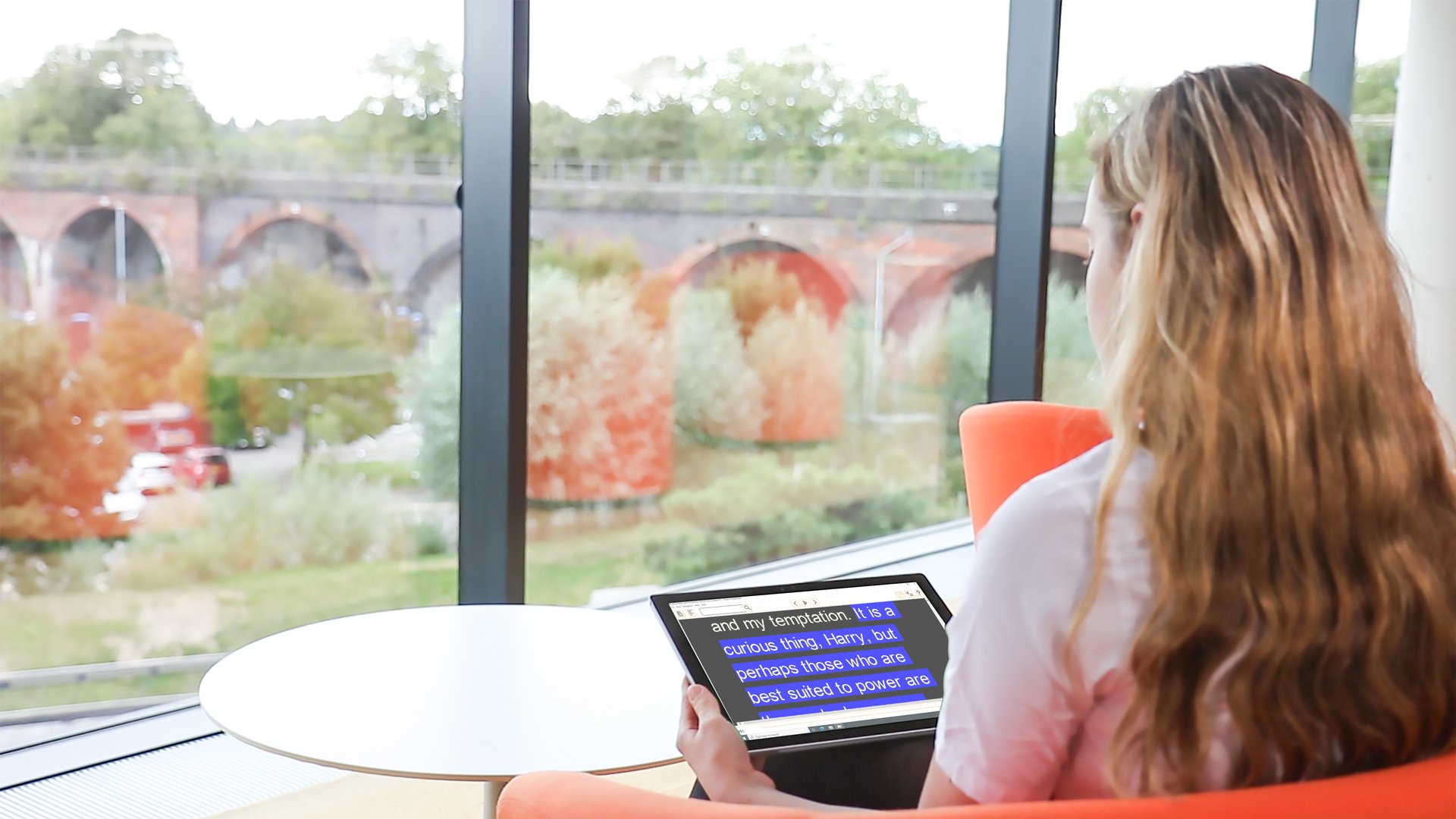 "In the United States, less than 600,000 students are members of Bookshare.
It is estimated that 1.5 million students would qualify to receive the service."
Emily Langhorne, Forbes, 2019

The impact of acccessible library membership
If you're reading this blog, your interest was probably piqued because you have a child, or work with students, who struggle with, or cannot use traditional print.
Imagine a learning experience for children with print disabilities that includes being given the same materials - books, newspapers, magazines and even worksheets - at the same time as their classmates. Not only are the materials provided in a timely manner, but they're provided in a way, a format, that meets their specific needs.
The delivery of accessible educational materials has long been difficult for education systems around the world: Who considers and certifies students are eligible? Who manages membership? Who assigns reading material?
The digital age and a post-COVID reality has propelled education forward, systemically and technologically. More students are being considered and equipped with the assistive technology they need to actively participate in learning. At the same time, schools are getting better at navigating the digital landscape and creating systems for implementation and accountability.
It's critical that we keep this forward momentum going until all students, of all abilities, are given the tools and accessible materials they need to receive a fair education. A fair and equal education can only happen when all our students - particularly those who are most often marginalized - are given the same materials and opportunities as their peers.
Dolphin offers a free reading app to help students use accessible libraries.
If your child or student qualifies for membership to an accessible library, they'll also need a proven assistive technology tool to access its contents.
The great news is that the Dolphin EasyReader App is freely available to everyone and it enables children and students to read and learn anywhere. EasyReader enables students to directly connect to their libraries, some with close to a million titles available.
EasyReader opens a world of accessible books and can be used on Android, iOS, Windows and Amazon Fire devices.
Take the next steps now!
Find your country's accessible library
Download the Free EasyReader App