It's Global Accessibility Awareness Day and so - like the rest of the year - we are working to highlight accessibility and accessible technology!
There are over one billion people around the world with a disability or an impairment and as the use of technology expands, it's important to ensure that accessibility is a more prominent part of technology design. While this is happening, there are lots of easy ways that you can improve accessibility when you post on social channels.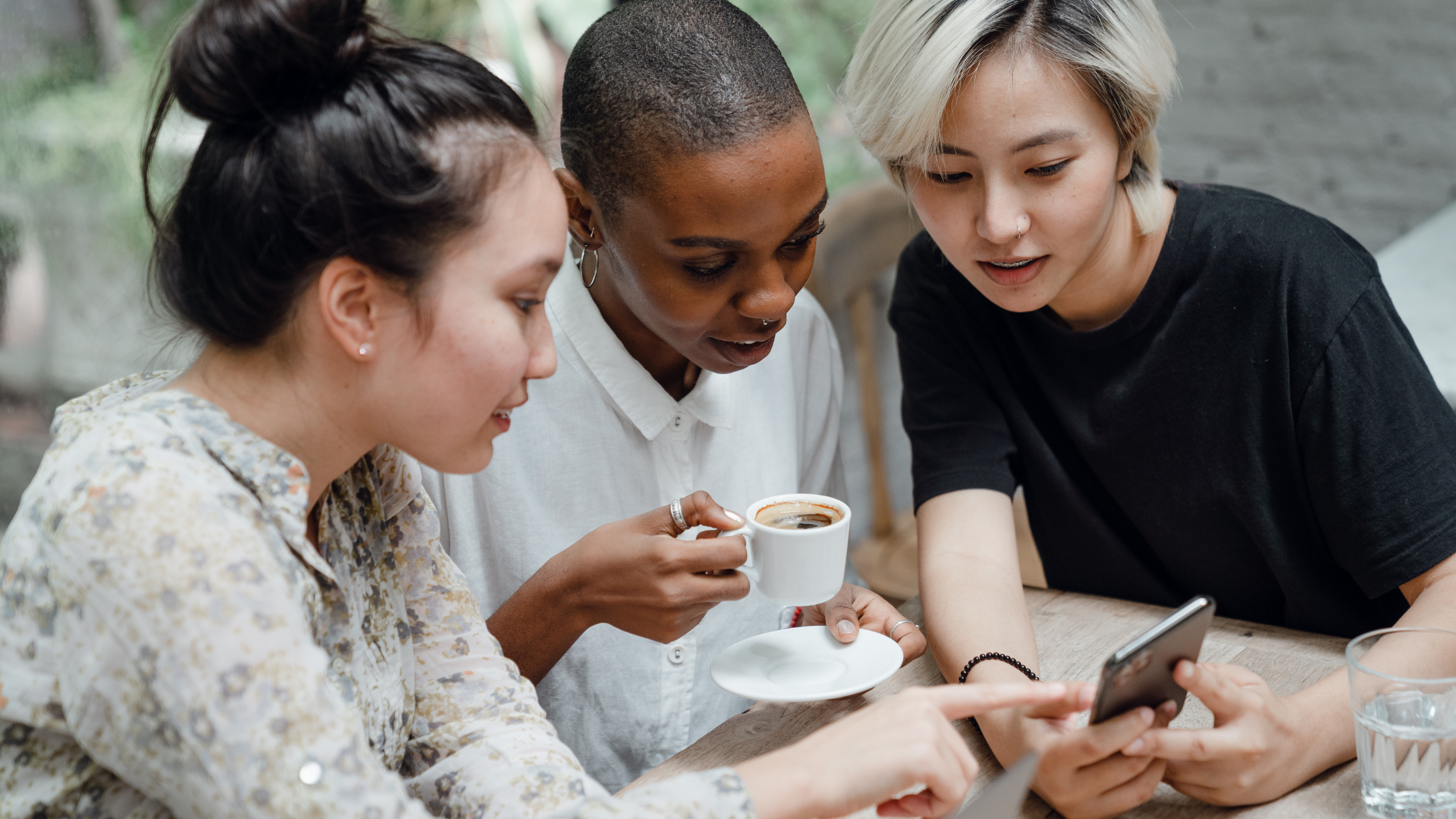 What is accessibility?
Put simply, accessibility is the ability to access something!
Accessibility shows that something is designed, developed or created in such a way that it can be used by disabled people, though built-in accessibility often benefits anyone who uses it. Though accessibility is a broad term, it can be broken down into a number of sub-categories. These include, but are certainly not limited to:
Physical accessibility
Being able to access a place - whether that's a place of work, a learning environment or somewhere to enjoy at your leisure. These can be indoors or outdoors.

It could also mean having features that enable use and enjoyment of a physical product, for its normal purpose.
Technical accessibility
Using technology or equipment to achieve the same outcome as other users.
Cognitive accessibility
Being able to access, use and understand something that has been written, said or designed.
Digital accessibility
The Global Accessibility Awareness Day Foundation defines digital accessibility as:
Someone with a disability must be able to experience web-based services, content and other digital products with the same successful outcome as those without disabilities.
Accessibility is particularly important for disabled people. It proves their needs have been considered, This includes those with visual impairments, deaf people, people with physical difficulties or disabilities, as well as people with cognitive disabilities or neurodiverse conditions.


Digital accessibility and social media
It is reported that there are now 4.65 billion social media users globally. This equates to 58.7% of the world's population!
The WHO reports that there are around 40 million people in the world are blind, while another 250 million have some form of visual impairment. There is a much greater incidence of visual impairments in older populations and you are more likely to have a visual impairment as your age increases.
As the population ages, not only will the use of social media increase, but the incidences of age-related disorders, like glaucoma and diabetes will also increase.
It is important to recognise that there is a real need for accessibility in social media and other digital platforms to meet the needs of people who are visually impaired or have other disabilities that can affect their experience of web-based content and other digital products. So accessibility must be considered and built in from the start.
Read on to find out what you can do to improve accessibility on your socials.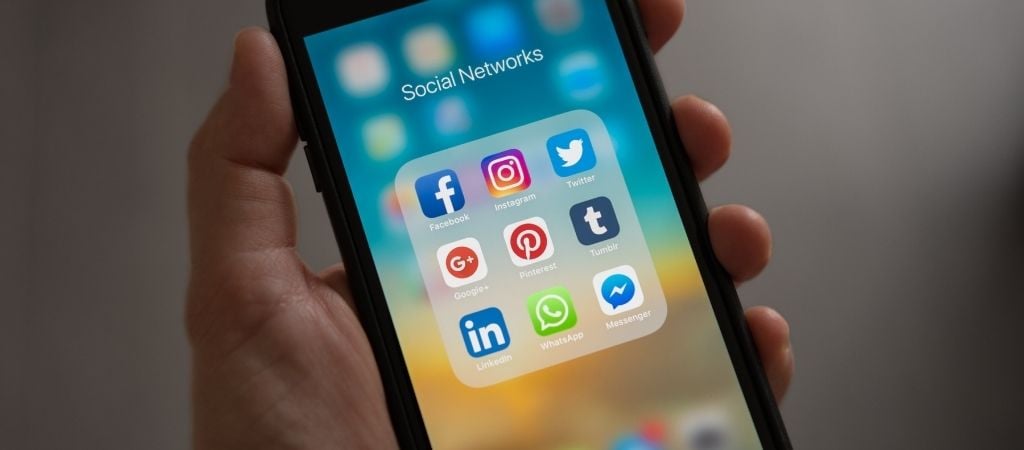 What you can do now to improve accessibility on your socials
You or your social media team can make your content accessible to more people with these simple steps:
1. Add Alt Text or image descriptions to images
Adding Alt Text or image descriptions to any images or gifs you post is a really easy way of making them accessible to visually impaired followers. Visualising images helps add context to your post or story.
Plus, it's really simple to do! When you add an image to your feed, simply add a description of the image into the Alt Text field too. (You can also do this when you build websites to improve their accessibility)
Twitter, Facebook and Linked In all have easy ways to add Alt Text to image descriptions. If you're using instagram or another social that doesn't include options for Alt Text for accessibility, simply add your image description in the caption. Mark it 'Image description:' at the start of the sentence and describe away!

Top tip: add this in after your caption but before your hashtags, as screen readers will read it all out in order.
What should an image description or Alt Text say?
Your Alt Tag should describe the image, particularly the important elements of it.
- Describe the content that's central to the image or its meaning, try to give the reader a good impression of what you want the image to convey. For example: 'Me, on a beach' doesn't convey much, but 'I'm standing on a tropical beach looking out towards the calm ocean. The sun is bright and I am wearing a yellow sun dress and a wide brimmed hat that shades my face.' gives much more information. (You could lose the second sentence here if you wanted to be more concise but still descriptive).

If your image contains graphics or charts, you can describe them but it might be better to describe what they mean. So, 'Graph of dog breeds' is not as descriptive as 'A pie chart to show there are significantly more labradors used as guide dogs at 70% than standard poodles at just 1%.'
Try to stay away from using text in images, as screen readers can't pick this up. If your image does contain text that's central to the image meaning, then transcribe this into the Alt Text with your image description.
Other tips are to:
- Share humour, if it's funny, try and express this in your alt text.
- Mention colour if it's important to the image.
- You don't need to say 'image of' or 'photo of' in your alt text.
---
2. Make your hashtags accessible
Make your hashtags of accessible if they are more than one word by capitalising the first letter of each word #LikeThis
Capitaising the first letter of each word is known as camelCase or PascalCase. Using camelCase makes your hashtags accessible to screen reader users as the screen reader can read each word seperately, and conveys the words better audibly, rather than as a jumble of letters that might not make sense.
This can also benefit a more neurodiverse community of followers, as it makes them easy to read, so your follower doesn't have to try and deciper what you're saying. It can also help avoid any embarrassing hashtag fails!
---
3. Use emojis considerately
When you're writing posts or captions, try to keep accessibility in mind. Screen readers will read out emoji names in full each time they're used. Try to keep your emoji use to a minimum, and avoid using repetitive emojis in your post.
This helps you avoid your visually impaired followers hearing: smiley face emoji, smiley face emoji, smiley face emoji, smiley face emoji, smiley face emoji, smiley face emoji, dancing lady emoji, cocktail emoji, smiley face emoji, smiley face emoji, praying hands emoji'!
---
4. Consider colour and contrast in branding and on social posts
You might want to take into account the colour and tone of your graphical images and text, and consider how they contrast with one another and the background.
We recommend using strongly contrasting colours to distinguish text and graphical elements from the background to make text readable and ensure images can be viewed comfortably.
Colour contrast can affect ability to view or read information in graphical posts and images on social media. This helps make your content accessible for people with visual impairments including colour vision deficiency, and makes it a better, more accessible experience for people with dyslexia.
Colour vision deficiency is quite common. Often referred to as 'colour blind' (though it's extremely rare to see no colour at all), and the NHS state that around one in twelve men and one in every 200 women have some form of colour vision deficiency.
This can have the effect of colours appearing duller, or finding it difficult to tell the differences between colour groups such as red and green (most common), red and black, purples or rarely blue and yellow.
It's important to consider the colours on your post – as well as your brand colours, graphics, text and background. If in doubt, the classic black and white is a great place to start!
For further reading, the Web Content Accessibility Guidelines (WCAG) is an excellent resource to help you choosing accessible colour schemes.
---
5. Make Videos more accessible on social
If your video is long, use subtitles and a transcript for full accessibility. Subtitles make content accessible to deaf people. They're easy to auto-generate on most social platforms.
A transcript enables people with visual impairments to quickly 'read' and navigate your video content with their screen reader. This can save a lot of time. So although people without sight can of course listen to the audio on your video content, providing a transcript of your video can help further improve accessibility for blind people as they can read it quicker with their screen reader audio.
When you're writing a transcript, make use of Header Tags and Text Links to help the reader easily navigate the transcript to find the most relevant parts.
---
6. Making your podcasts more accessible
As with video, hosting transcripts on your website of the podcasts you record can help Screen Reader users navigate your content to find the information they particularly need.
It also helps deaf people access the content you produce and may also benefit the podcast host in terms of improved SEO ranking.
---
7. Make reels, stories and videos more accessible
When you post live stories, reels or videos on TikTok, Instagram, YouTube and other channels – please be aware that screen readers don't pick up text on still images.

A video with sound is best for making content accessible to people with visual impairments. Though we recommend you also provide captions and subtitles - which are easy to auto-generate - for better accessibility to a more diverse range of followers.
---
8. Choose accessible social channels for your content
There are lots of social media channels and apps to use to communicate your personal and professional content.
Before you post, try to find out how to implement accessibility features, to make it an inclusive space for more people in your community. Accessibility benefits more of your followers, as they are able to experience more of your content in the way you'd like to convey it.
While Facebook, Instagram and Twitter are still the dominant social media platforms around the world, TikTok has been a runaway success, overtaking YouTube in popularity while SnapChat continues to grow.
Some of these apps and platforms are more accessible than others to people with visual impairments and other accessibility requirements, so choose well and implement the accessibility advice given here where you can.
---
Why it's important to make social content accessible
There are some really easy things you - as a social content creator - can do to make your posts more accessible. Particularly for people who are blind or partially sighted. If you start making these small, easy changes now, they'll become a good habit.
In the UK, there are 25,000 young people under 16 who are registered blind or partially sighted (RNIB statstics). That's a significant amount of potential followers who might benefit from what you have to say, now and in the future. But only if they can access it!
As social media use increases in use, you should consider and recognise that your followers, both old and new, might access content in different ways:
- visually impaired people might use a screen magnifier to digitally enlarge the inforamation on screen or a screen reader that tells them the text displayed on screen. It also reads image descriptions, headers and button text.
- deaf people might read subtitles and captions rather than listen to your video audio.
- people with neurodiverse conditions might find it difficult to navigate a website or app that includes unusual or jokey language on a website button or link text.
- people with motor disabilities might benefit from simple navigation and less clicks, they might access content with a keyboard rather than a mouse or touchscreen.
Your followers with disabilities such as visual impairment will recognise when you've made thoughtful changes and they will know that they are considered and valued members of your digital community.
---
If you'd like to connect with the team at Dolphin, you can find us on Facebook, Twitter and Linked In
If you have any recommendations to make our social accounts more accessible, please do get in touch, we appreciate input and advice and always strive to provide the best digital expeirence.
---
Other Blogs you might be interested in
6 ways to make digital content accessible >
Accessible Video Calling Has Arrived >
6 tips for making word processing documents more accessible >
---
Learn more about screen readers and screen magnifiers

The SuperNova range of assistive technology empowers people who are blind or partially sighted to succeed at work, at home and in education.
SuperNova delivers a combination of magnification, speech and braille for Windows tablets, laptops and desktop PCs.
SuperNova suits many different types of visual impairment and is available in three editions. These enable users to choose a suitable combination of magnification, colours, speech and braille to suit their vision.
Dolphin also offers SuperNova packages that include SuperNova software set up on a laptop or desktop PC. These are set up, tested, delivered and are ready to use straight from the box.