Donna Jodhan is a disability advocate, author, blogger and podcast commentator, based in Canada. She is a long-term user of Dolphin ScreenReader and uses it in her personal life and all professional work.
In this blog, Donna tells us how she made the decision to select Dolphin ScreenReader and her ongoing experience of this assistive technology.
---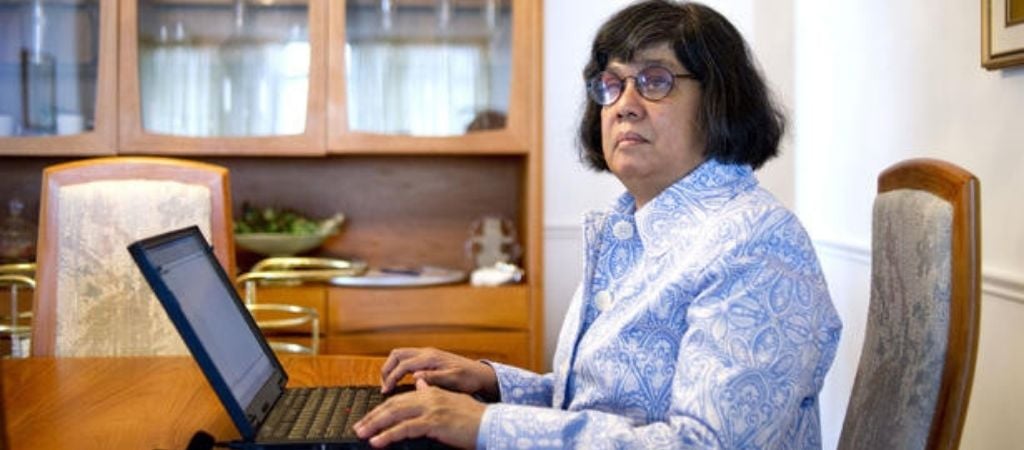 Many years ago I had to choose a screen reader that would satisfy both my personal and professional needs.
Of course, there were several opinions, suggestions and recommendations for me to choose from, but I had definite criteria in mind:
First off, the screen reader I needed would be one that was affordable and easy to purchase.
Second, I needed a screen reader for which I could easily obtain support.
Third, I should be able to use it comfortably and have my sighted associates also be able to understand how to use it, and work with it.
As a blind person, it is very important for my developers and technical support staff to be able to help me troubleshoot if necessary. I need a screen reader that sighted people can quickly understand, use and work with.


---
With my criteria in mind, I set out to find a screen reader, and it did not take me very long to find the Dolphin ScreenReader.
This screen reader from Dolphin Computer Access was very affordable, it offered easy access for me to purchase from the friendly sales department. Plus, as a Canadian, I could obtain US product support for ScreenReader, literally at my fingertips.
I purchased the Dolphin ScreenReader and now over 20 years later, I have never looked back!


Dolphin ScreenReader technology has met all of my expectations and much more.
It continues to surprise me in so many ways and all of my personal and professional requirements continue to be satisfied, over and above the call of duty.


One of the beauties of the Dolphin ScreenReader is that people of all ages can use it and enjoy working with it. The control panel is superbly laid out, so that everything is easy to find, and one does not need to take time searching.
In my experience, the Dolphin ScreenReader settings are so very easy to change, updates are easy to do, and the online help and support facility is second to none!
I recently installed the Dolphin EasyReader software on my Victor stream reader and it has not disappointed me, as a result I have also installed the EasyReader app on my iPhone.


---
What I appreciate most from the Dolphin company is that they continue to think outside the box. They are constantly thinking of ways to meet the needs of a plethora of users and are not content to remain still. Their software is extremely affordable, so very easy to install, and the diversity of settings continues.
The thought and logic that have been used to develop Dolphin ScreenReader - in order to create easy-to-use keyboard layouts and equivalents, settings, and speech, Braille, and magnifier options - have further helped to make Dolphin ScreenReader a definite must-have.
I would say that anyone would be pleased to use the Dolphin ScreenReader. From the curious child to the hesitant adult and from the fussy so-called tech person, to the senior with sight loss. Dolphin ScreenReader can meet all of the requirements and needs of these individuals.
The Dolphin ScreenReader has definitely helped me to be more productive as a professional. It has also helped me to be better able to surf the Internet and to enjoy reading my eBooks.


---



About Donna Jodhan
Donna Jodhan is a disability advocate, author, blogger and podcast commentator based, in Canada.
Best known for challenging – and winning - a supreme court case against the Canadian government, Donna secured a result that ensures the Canadian government makes their websites accessible to Canadians with a print disability, particularly blind and vision-impaired people.
Donna is part of several advisory groups for Canadian government departments and is studying law.
Donna advocates for a better future for children and young people with vision impairments and other disabilities.
Learn more about Donna and her work at www.sterlingcreations.ca and www.donnajodhan.com
---

About Dolphin ScreenReader
Powerful screen reading software with speech and braille access. Dolphin ScreenReader is fast, reliable screen reading software for people who are blind or severely visually impaired.
ScreenReader can be customised to meet your exact requirements, and includes:
A range of customisable speech settings

Keyboard access to MS applications

Scan & Read functionality with built in OCR

Support for a wide range of Braille displays

Access to Windows applications, including MS Office

Direct access to book libraries and newspaper services

To talk to a Dolphin Advisor about Dolphin ScreenReader and other Dolphin assistive technology please call 01905 754 577 or email info@YourDolphin.com