Reading is such an important part of life, it brings enjoyment and opportunity. The ability to read and access the written word enables us to learn, grow and communicate.
At Dolphin, we recognise that everyone has a right to be able to read in a way that suits their vision. It's our mission to build software that empowers people with visual impairments to read and succeed.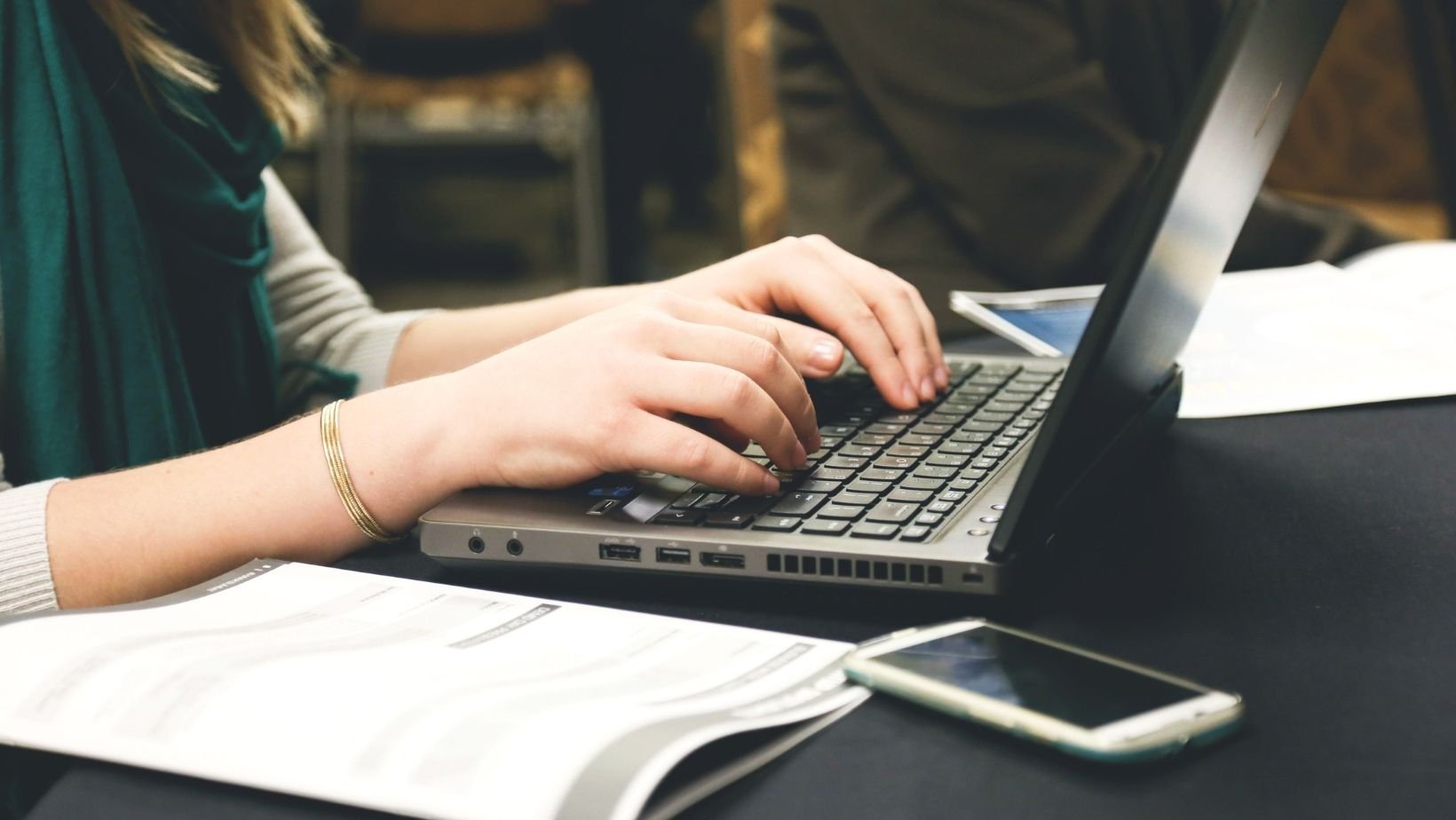 ---
Use SuperNova - however and wherever you read
We read in so many ways in our day-to-day lives. At work, we read emails and other electronic documents or scroll newsfeeds and websites. At school or college we read from handouts or a whiteboard in class and research textbooks in the library. Important letters come through the post at home, along with newspapers and magazines. Not forgetting the joy of settling down down with a good book to relax at the end of the day.

Dolphin SuperNova assistive technology combines screen magnification and screen reading software to give people with visual impairments a range of options to read in a way that suits their vision. While some of us read using Braille, others may use magnification or speech. SuperNova uniquely offers a combination of both magnification and speech, which can help make reading physically more comfortable for many users.
However and whatever you read, SuperNova has a way to make it a more enjoyable experience. This blog explores how people with sight loss can read electronic documents, print materials and accessible books in a way that suits their vision.
---
1. Read electronic documents & web pages with SuperNova
SuperNova makes reading on-screen text accessible, with magnification, speech and Braille. People with low vision can zoom in to read text on the screen with clear magnification, while people who require speech or Braille can use SuperNova to read a line, a word or a character at a time.
In this section we explore some of the more creative ways that SuperNova helps make reading a better experience for people with visual impairments.


Read From Here - Listen to an entire document or webpage.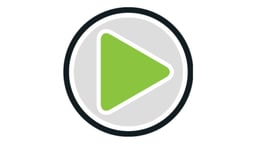 SuperNova features a choice of human-sounding, expressive text-to-speech voices that assist people with sight loss to read text on the screen. With Read From Here, users can listen to an entire document or web page as it's read aloud by SuperNova. Each word is highlighted as it's read and tracked by the magnification so users don't lose their place. Listening to a document read aloud provides the opportunity to take notes or focus entirely on the text. It also helps users with visual impairments proof-read what they have written.
With SuperNova Read From Here, the user is always in control of how much and how quickly they read. Users can start, stop and pause reading and even skip through a document as they are reading. If speech is turned off, users can start Read From Here and SuperNova temporarily turns the speech on.
The Read From Here feature also includes lots of useful shortcuts to help users navigate electronic documents. While Read From Here is reading through a document or web page, users can press:
NUMPAD + to start or stop speech

SPACEBAR to pause speech

S to skip to next sentence

P to skip to

next paragraph

UP or DOWN arrows to move line by

line
Watch this video for more SuperNova Read From Here Hotkeys
Read From Here is available in SuperNova Magnifier & Speech and also SuperNova Magnifier & Screen Reader.


Doc Reader - remove clutter and read in a way that suits your vision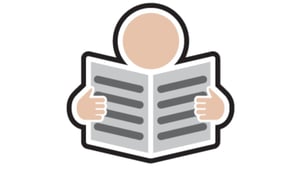 SuperNova Doc Reader enables users with visual impairments to view web pages and electronic documents in a way that suits their vision.
With Doc Reader, the appearance of a document can be simplified to reduce clutter, which can make it a more comfortable reading experience. The text is reflowed to fit the screen, so users need only navigate up and down. This is often more comfortable for the user than navigating horizontally and all lines of text are displayed inside the screen view.
Use Doc Reader to open a version of the document or web page in a separate reading window. Here, users can customise their view of the document or web page with the click of a button.
With Doc Reader, the speech function can also be used to improve accessibility. SuperNova Doc Reader speaks the text aloud and words are highlighted visually on screen as they are spoken. This means users have a choice of how to read electronic documents and web pages using SuperNova.


Line View - Enjoy focussed reading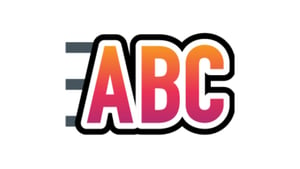 With Line View in SuperNova, every word of an electronic document scrolls along a single line on the screen – like a ticker tape - so people with a restricted field of vision can concentrate on each word as it moves smoothly across the screen.
Line view removes distractions and clutter on screen, which is particularly useful for readers who have a restricted field of vision. Line view enables you to read at your own pace, while looking at just one part of the screen.
Line View also enables users to set a preferred font and customise the text size, colour and scrolling speed to suit their sight and reading pace. Rewind and fast forward using the arrow keys, and simply press the space bar to pause or resume scrolling.
Line view and Doc Reader are available in all versions of SuperNova.
---
2. Read printed text on your own screen
Suitable for use in the home, at work and in education, SuperNova enables visually impaired users to read printed materials on their screen with customised magnification and speech settings.
Simply connecting a scanner or using a camera to assist with reading printed text makes print accessible to users with visual impairments. SuperNova users build independence, maintain privacy and can be autonomous at work, in class and at home.
Connect and View - add a camera and turn your device into a portable video magnifier.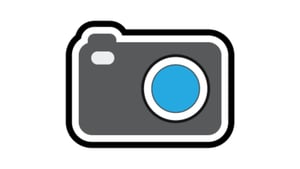 Connect and View with a camera is a useful tool that enables users with low vision to read printed text such as letters, worksheets, leaflets and class handouts in a way that suits their vision.
With SuperNova Connect and View, students with low vision are able to study alongside their sighted peers. They can read class hand-outs and other printed materials in real time. It's suitable for students and school children of any age.
Simply connect a camera to the user's computer and SuperNova Connect and View displays whatever is under the camera lens. This display can then be magnified and customised on screen to suit the users' sight. Alternatively, it can be captured as an image to study later. Once an image is captured, you can also scan it and have the contents read aloud using SuperNova Scan and Read.
Dolphin recommends this ultra high definition Document Camera for use with Connect and View. It's excellent value for money at only £115. For further information or to place an order, call 01905 754 577 or email info@yourdolphin.com

Connect and View - scan and read documents aloud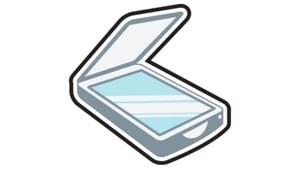 SuperNova Scan and Read Aloud makes printed documents accessible and readable, whatever the users' level of vision. With Scan and Read, users can also access and read inaccessible PDFs.
Simply by attaching a scanner to the computer and opening Scan and Read Aloud in SuperNova users can read scanned documents in the way they prefer - Magnifier and Speech, Magnifier and Screen Reader, or Braille.
Hard copy documents, such as letters, reports, handouts and leaflets can all be scanned, even those with multiple pages. With the scan, text in these documents is recognised, adapted to the user's vision and displayed or read according to the customised SuperNova settings and preferences. This means SuperNova users can choose to read a text-only version (this removes the clutter), or to read the original scanned image (this is displayed as an image, while the text is highlighted and read aloud).
---
3. Accessible book libraries and newspaper services - Available through SuperNova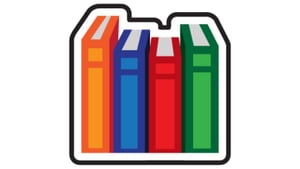 EasyReader for Windows is now available in SuperNova. This brings together the world's largest collection of accessible book libraries and newspaper services for people with sight loss.
Accessing EasyReader through SuperNova removes barriers to reading and gives users access to millions of books to study or to enjoy at leisure.
EasyReader - The world's largest collection of accessible book libraries
To access EasyReader for Windows through SuperNova, open the Media tab and then choose 'books'. Users can sign in to EasyReader to browse, download and read titles in a format that suits their vision.
From novels and textbooks to children's books and bestselling new fiction. Every type of book can be found in an accessible format in the EasyReader libraries collection.
The EasyReader libraries collection consists of accessible book services from around the world. It includes:
Bookshare

Calibre Audio

ePub Books

Project Gutenberg

RNIB Bookshare

Vision Australia
Full list of accessible libraries available with EasyReader for Windows. EasyReader is available in all editions of SuperNova.


Read accessible newspapers, magazines and comics with EasyReader
EasyReader for Windows also provides users with accessible versions of newspapers from around the globe. In addition to magazines and children's comics, all delivered to the users device through the newspaper services available in EasyReader.
The EasyReader for Windows newspaper services include:
RNIB Newsagent

NFB Newsline (US)

Bookshare periodicals (US)
With EasyReader, users can customise the display text, colours and backgrounds to suit their vision, or have the books read aloud with the speech functions.
---
4. Read text on screen with Braille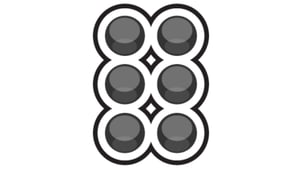 In addition to speech and magnification, people with sight loss can also read any text on the screen in Braille.
Braille is crucial in providing access to the written word for people who are blind or partially sighted. Access to Braille promotes equality, enjoyment and improves accessibility of the written word. This in turn promotes independence, positive wellbeing and self-expression for people who are visually impaired.
SuperNova supports a range of refreshable Braille displays, which means users can read any text presented on their screen through their Braille display, instead of using speech. SuperNova links seamlessly with over 60 Braille Displays from leading manufacturers.
Additionally, SuperNova Hotkeys enable users to customise the function of buttons on Braille displays. This can make things easier if users want to change a SuperNova setting, or read a particular part of the screen.
---
Try SuperNova 20 free for 30 days
If you would like an online demonstration of SuperNova, to see how it might benefit you at work, school or home, please get in touch with our team who are happy to advise you further.
30-day trials of all editions of SuperNova are available to download, these are open to everyone and product support is included.
---
We'd love to hear what you think
Which accessibility features do you use most with SuperNova?

Is there a requirement you have which you wish we could add?

Are there SuperNova features we missed out here that you find particularly useful and think we should shout about?
Let us know in the comments section below.