Are you ready to take proactive steps towards building a more inclusive workplace? Seeking out diverse talent is a crucial first move. By hiring individuals with neurodivergences and disabilities, you can unlock a wealth of skills and perspectives that will benefit your company in countless ways. These unique perspectives often go beyond what regularly abled employees can offer. However, with so much to consider, where should you begin?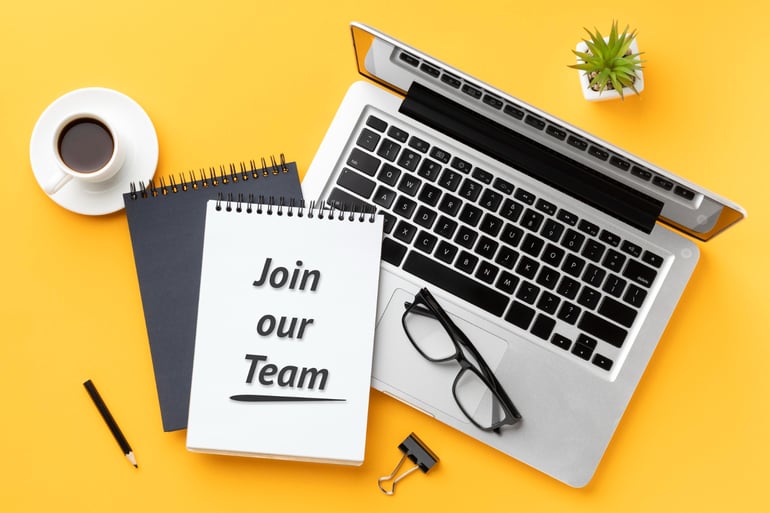 This blog series will cover everything you need to know about cultivating an inclusive culture and hiring talented, diverse team members - from writing job descriptions that attract diverse candidates, to creating an accessible workplace.
In this first blog, we will start at the beginning, with company messaging, job descriptions and recruiting. The aim is to provide you with actionable strategies that you can start using right away. To do this, I interviewed Rachel Willetts, Project Office & HR Manager at Dolphin, to get her expert insights on the topic.
---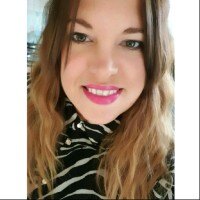 Rachel Willetts has been an integral part of Dolphin since May 2008. Rachel brings a wealth of experience and expertise - she's a certified Prince2 practitioner and holds a BA Honors degree in Business Management, as well as an executive MBA in Leadership and Management. In her Human Resources role, Rachel plays a integral part in recruitment and hiring, ensuring that Dolphin attracts and retains a diverse and talented workforce. Her dedication to inclusion training, mental health awareness, and women's health issues has had a profound impact on the overall culture at Dolphin Computer Access.
---
MJ Barry: First, thanks for doing this, Rachel. I'm really excited about this series because I know our readers will benefit from your leadership and expertise just as much as we have!
I recently shared with you a conversation I had with an acquaintance of mine who works in local government here in the US. He confided in me that he very much wants to cultivate inclusive hiring practices and an accessible setting but doesn't even know how to begin to attract diverse employees or how to cultivate an internal culture of inclusivity. So we're starting today at the beginning, attracting diversity:
Question: How can a company write job postings that clearly communicate their commitment to inclusive hiring and the support of neurodivergent candidates and candidates with disabilities?
Rachel: First, I recommend reviewing the careers page on your website to ensure it is clear to all prospective candidates that your company is an equal opportunity employer and that you value diversity. Job adverts should provide an insight into your company culture, and it is good practice to define and share an Equal Opportunities Statement. If you'd like an example, refer to ours on the Dolphin Careers Page.
Also, consider getting involved in local and national initiatives and training programs that support inclusivity in the workplace. For instance, Dolphin has aligned with Disability Confident and Mindful Employer organizations and reference this on our website and job posts. This helps demonstrate our commitment to inclusivity and encourages applications from people with disabilities.
We also outline our recruitment process on our Dolphin Careers Page which informs candidates that we endeavour to provide a fully inclusive and accessible recruitment process. We are happy to accept applications in any format, can adapt our recruitment processes as required and we can supply all documentation explaining the vacancy and the recruitment process in different formats including braille, large print and MP3. Remember to make sure it is easy for candidates to find your contact details to discuss the recruitment process and their needs.
When authoring our job adverts we ensure we use plain English. There are multiple tools available for checking readability, grammar and even the use of gender bias language to ensure job adverts are clear, concise and avoid using words that can deter diverse applicants from applying. Avoid buzzwords and jargon to ensure the job is easy to understand. We try to keep our job advert under 700 words with short paragraphs and appropriate headings that help readers scan the text.
It's also worth ensuring you are only listing the necessary requirements for your role. A long, extensive wish list of requirements can put candidates off as many people wouldn't apply unless they meet 100% of the requirements listed. By all means, have a wish list to help assess candidates, but your job postings will encourage more diverse applications if you only include a short list of the essential criteria for applying.
To ensure your online job posts and careers webpages are fully accessible, companies should be using accessibility checkers or undertaking audits to confirm that digital content is fully accessible and meets the Web Content Accessibility Guidelines (WCAG).
---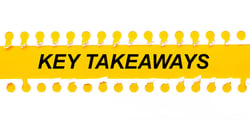 Include diversity and inclusion messaging in your company brand pages
Explore relationships with organizations who specialize in job placement for people with disabilities and neurodivergences
Keep your job requirements list short and focused on core skills
Make sure digital iterations of your job posts meet WCAG guidelines
---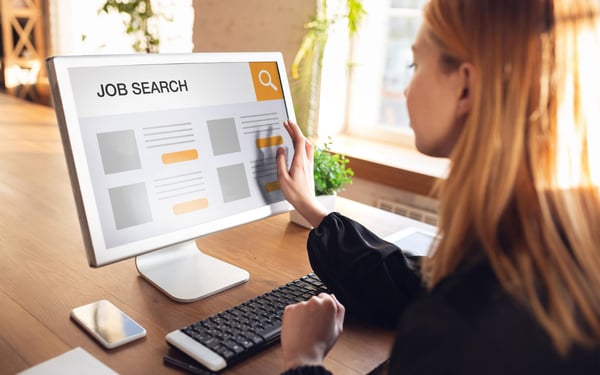 ---
MJ Barry: Now that we have written compelling and well-crafted job postings, it's time to dive into the recruiting phase. In recent times, it seems like there is already a scarcity of candidates, which brings us to our next question:
Question: What are some recruiting tips you can offer for looking outside the usual job boards to reach underrepresented talent pools?
Rachel: We advertise all our vacancies internally as well as on our company website, through social media, via the job centre, agencies, and online job sites. Don't rely on the same sources over and over - we try different agencies and job sites, ensuring organizations we partner with are aware of our commitment to having a fully accessible and welcoming workplace for employees who are disabled or neurodiverse.
In addition to promoting our vacancies internally, we actively encourage our employees to share these opportunities with their diverse networks and connections. By doing so, we empower our workforce to become ambassadors of our company, helping us reach a wider pool of talented individuals and promote our commitment to diversity and inclusion.
At Dolphin, we are continuously working on developing our employer brand to ensure we are known for valuing diversity. We've created a Working Here web page to promote our inclusive culture and our policies. Advertising our culture helps us attract candidates.
We have also developed links to specialist schools, training providers and colleges nearby, and we arrange work experience placements and internships every year. This has been great for finding new and diverse talent.
---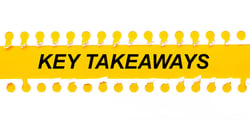 Change up where you post job listings to cast a wider net - don't use the same three job boards

Ask your team to share job listings on their personal social media accounts to tap into you employees' sphere of influence

Connect with educational institutions to arrange work placement and internships
---
MJ Barry: Very useful tips, next question is about the screening process:
Question: We all have biases, it's a part of being human. However, many companies have recognized the need to address these biases and have implemented strategies such as blind resume reviews and AI screening to ensure equality during the screening phase. What screening strategies can you recommend ensuring fairness in the hiring process?
Rachel: Once happy your essential requirements are defined and agreed, it's much easier to screen applicants without bias and employers can easily use tools/AI to automatically shortlist the applicants that meet the minimum requirements. Alternatively, when shortlisting, it's good to have two people working together if possible. Throughout our whole recruitment process at Dolphin, we use candidate scorecards to standardise the evaluation of candidates, ensuring an objective assessment for all applicants who meet the criteria.
We also use a variety of assessment methods and interview techniques to suit the role and the individual. Some roles require confidence and aptitude for public speaking, so it makes sense to invite candidates to prepare a presentation and be interviewed by a panel. Other roles require technical expertise and attention to detail so we would not require candidates for this role to deliver an excellent presentation to a room of people - instead we set technical assessments.
Remember that all correspondence with candidates should encourage applicants to disclose if they have a health condition or disability which may require adjustments to your interview process. It's important to be flexible when assessing people so all job applicants have the best opportunity to demonstrate that they can do the job. All employees with recruitment and selection responsibilities at Dolphin have had training and know how to offer and make reasonable adjustments.
---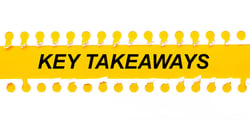 Work with at least one other colleague to screen applicants to include multiple perspectives
Consider using candidate scorecards to ensure applicants are evaluated equally and fairly
Vary your assessment techniques - make sure they are targeted to the specific requirements of the position
Interview correspondence should always include language that encourages candidates to ask for reasonable adjustments and accommodations
---
We have provided you with valuable insights and strategies in this blog post that you can immediately implement to improve the inclusivity of your hiring practices. Stay tuned for Part Two of this series, where we will delve deeper into the interview process, explore effective techniques for assessing the skills of diverse candidates, and discuss important legal considerations.
---
Look to Dolphin to help you provide Accessibility Tools in the Workplace
Dolphin helps make your business truly accessible to employees, colleagues and customers. Our range of assistive technology includes tools for people with sight loss and print disabilities.
Learn more at yourdolphin.com