Connect with friends and family who have visual impairments
For many people around the world, video calling can be a real lifeline when it's not possible to visit in person. While it's no secret that the last year has been difficult for many, people who are blind or have low vision can feel particularly isolated.
Video calling offers another way to be together. It's more than a means of communication. Use it to check in with loved ones and make sure they're safe. You can have a long chat, a quick catch up and share a laugh. Video calling is a remarkable weapon in the fight against loneliness.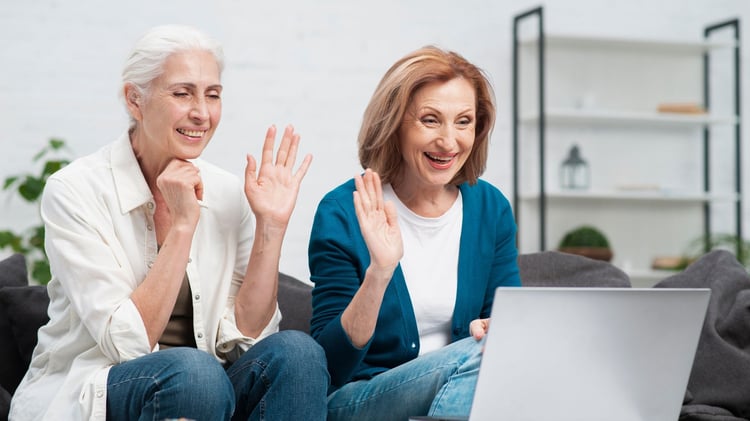 To help people with sight loss enjoy the benefits of video calling, Dolphin has recently introduced an accessible video calling service in GuideConnect. Video Calling in GuideConnect is a way to help people with visual impairments feel more connected to their friends and family, particularly when it's not possible to be together in person.
If you don't use GuideConnect yourself, you're still able to make video calls to a friend or family member who does. This blog explores how friends and family can use the Dolphin Video Calling Service to make video calls to people who use GuideConnect.
---
Why might I need video calling?
While video calling a person who is blind might seem unusual to some, for friends and family of people who are visually impaired, it means the opportunity to see their loved ones, to make sure they are keeping well and looking after themselves at home.
Use a video call when you're missing someone, just as you might with a telephone call. Video calling provides an insight into the lives of your family and friends when you can't visit in person, so you can be reassured they're safe and happy.
It's often said that over 90% of communication is non-verbal and video calling provides an opportunity to pick up on demeanour, gestures and expressions. This helps us understand what a person is not saying and how they're really feeling, in addition to the words they're speaking.
---
GuideConnect Video Calling - the accessible choice
It can be difficult to access mainstream video calling such as Zoom or Facebook. Indeed, these services are often difficult to set up and use, even for people with plenty of computer experience and full sight. Once you add assistive technology for sight loss into the mix - it can be even harder to use mainstream video calling systems to get in touch.
If you have a friend or family member with sight loss, you can benefit from an accessible way to make video calls with GuideConnect Video Calling. Built and developed to be accessible for people with visual impairments, it is also very easy to use for those who don't have much experience with computers. In GuideConnect, simple, talking menus guide you through every step and it can be used on a computer, tablet or linked to a TV.
---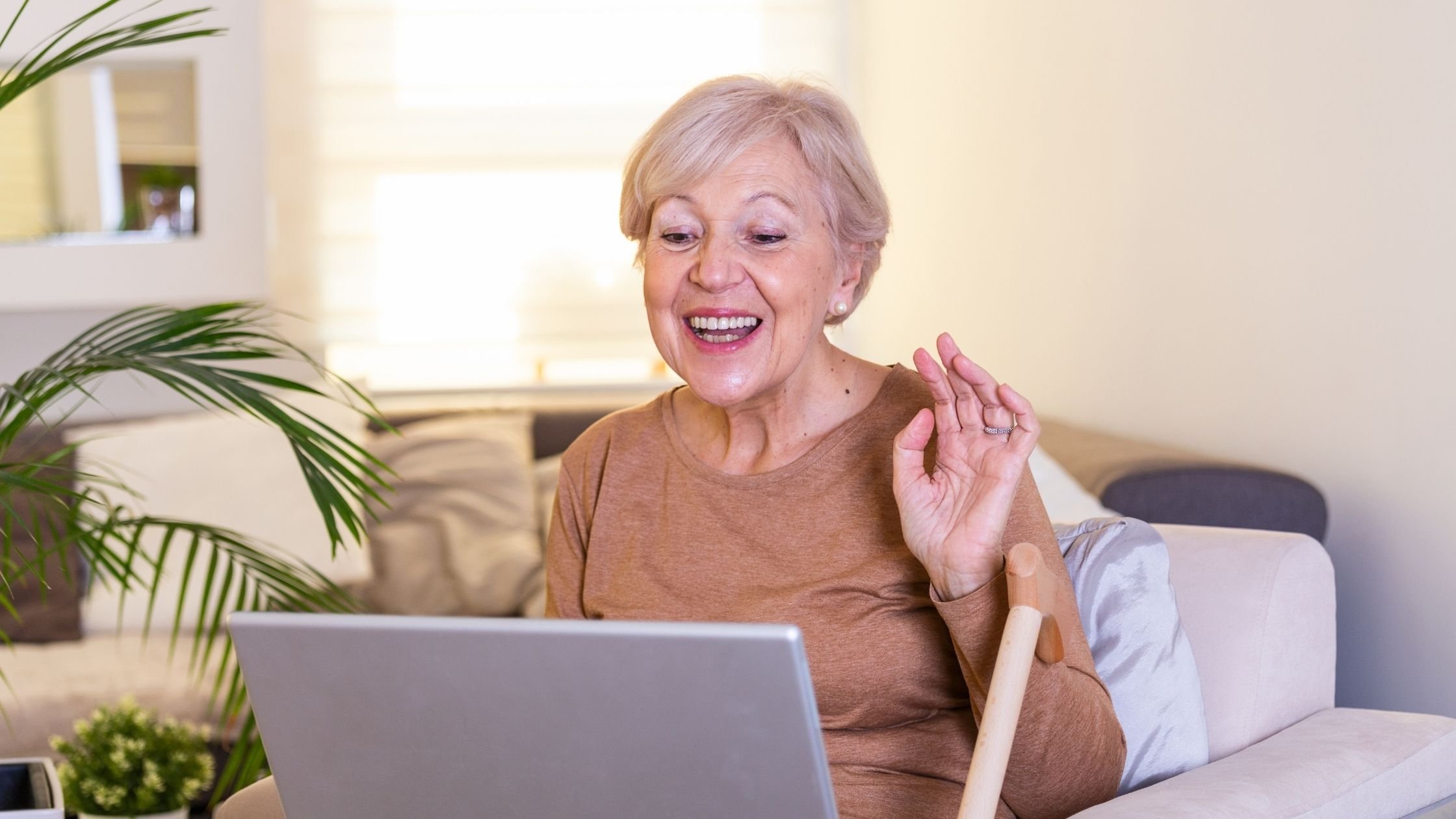 ---
How to video call a GuideConnect user
If you have a friend or family member who already uses GuideConnect, we're so excited to bring you a way to connect with them through video calling, in a way they'll find easy to access. To use the Dolphin Video Calling Service for Friends and Family:
1. Sign up for a Dolphin Account
Set up a Dolphin Account on the Dolphin website. This is free of charge and your details are secure. You can create a new account using your email address or you can sign in using a Google Account if you have one.
2. Sign in at YourDolphin.com
To make a call, simply sign in to your free Dolphin Account at yourdolphin.com and open the Dolphin Video Calling Service. You can sign in on your computer, tablet or smartphone.
3. Add your friends' email address
Ensure the email address and name of the person you're calling is in your Dolphin address book - this is how the calls connect.
4. Start your call
Simply click to make the video call.
To ensure a successful call, make sure the recipient has GuideConnect open on their device and that your email address is already in their GuideConnect address book.
---
Tips for a successful call
It's a good idea to arrange a time to call, so you're both available and online at the same time.
You will be able to see if your friend or family member is online before you make the call. If they're online, a small green icon appears to the left of their name in your address book.
Visit the Dolphin website for full instructions on getting started with the Dolphin Video Calling service. This page talks you through set up and there's an FAQs section to help with any queries you may have.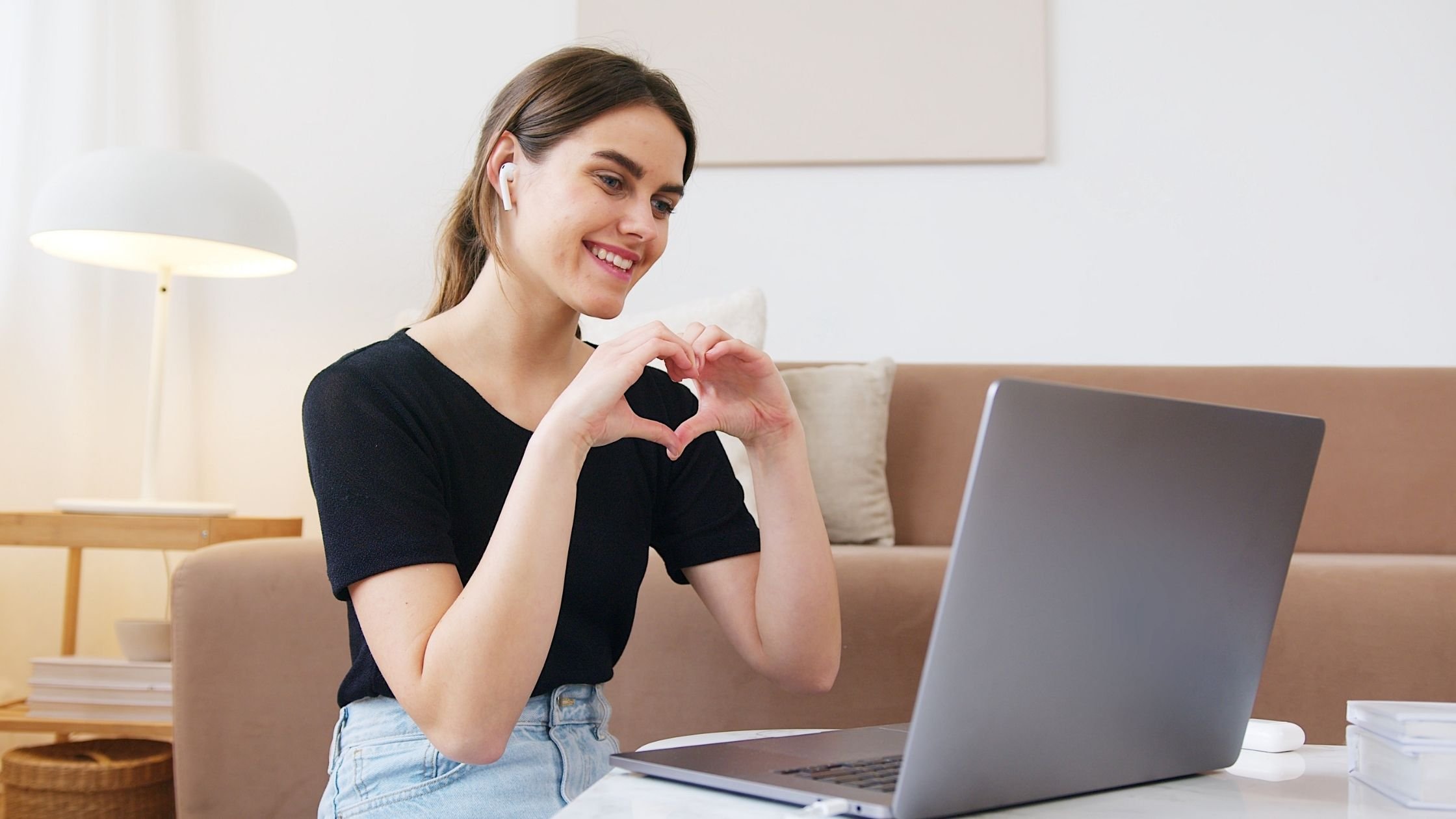 ---
Video Calling is exclusive to GuideConnect customers with an active Premium Plan and their friends and family. It offers an easy, accessible way to make and receive video calls and many more ways to stay connected and entertained. Try GuideConnect free for 30 days.
We'd love to hear how you use GuideConnect Video Calling. Please leave a comment in the section below to let us know how you get on with the service. Tell us if it's made a positive impact on the way you are able to communicate with friends and family members who have low vision, and if you have any tips you'd like to share.