We are thrilled that Sam, host of The Blind Life vlog agreed to review Dolphin GuideConnect on his YouTube channel. Sam's demonstration of all the features and the positive experience he had with GuideConnect really comes across in the review, which we think you'll enjoy watching, too.
If you're considering buying GuideConnect, this is a really useful video review from a well-known and well-respected assistive technology expert. Watch the video online now: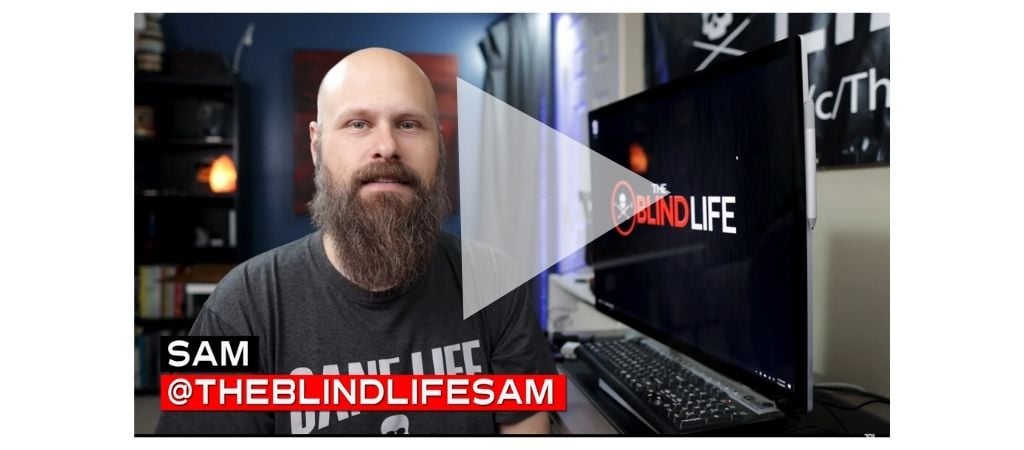 ---
About The Blind Life Vlog
Sam makes YouTube videos for people who are blind and visually impaired. His videos are varied and contain everything from advice and tips, to his personal experiences of navigating life with low vision. In addition, Sam reviews technology and accessibility products, such as GuideConnect and Dolphin SuperNova.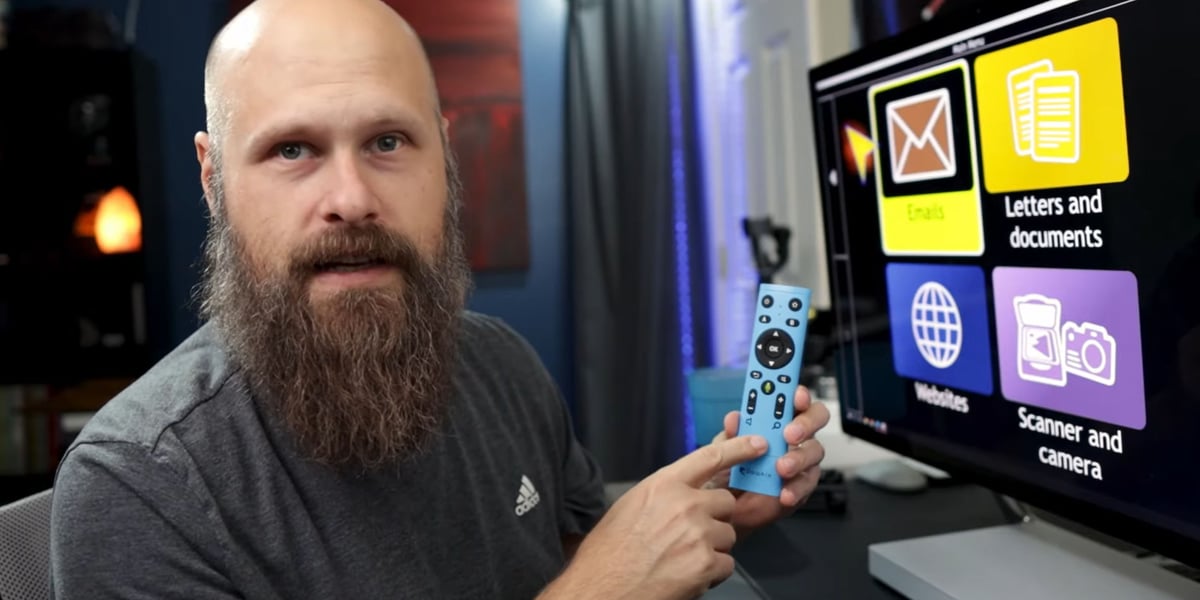 The video covers how easy GuideConnect is to use and covers loads of the GuideConnect features including:
Using GuideConnect on different devices and different ways to navigate.
"GuideConnect has a very large, easy to understand user interface "
How to access entertainment, including TV streaming, podcasts and books in accessible libraries. Plus, using the camera to capture photos and images of printed words, and reading the text with speech and magnification.
"GuideConnect makes [computers] easier to use and fully accessible"

He also covers the different ways to use GuideConnect and demonstrates how to use it on touchscreen devices, on a PC with a keyboard and mouse and with the Dolphin remote control.

In the demonstration of the remote control, Sam covers the accessible features on the remote control itself, how to navigate GuideConnect with the Dolphin remote control, zooming in and out to enlarge magnification on screen. He also shows how to use the inbuilt microphone in the remote to dictate an email.
"Great for people who don't have a computer or aren't tech savvy"
---

More About GuideConnect
GuideConnect is easy to use software which helps people with visual impairments stay independent, connected and entertained at home. It helps you easily connect with your friends and family, provides access to a range of entertainment and enables you to complete administrative tasks such as reading letters, composing emails and managing a diary easily and in a format that's more accessible and more visible.
GuideConnect is available as software which you can add to your own Windows device – PC, laptop or tablet. It's also available through a special box that connects to your own TV, operated with a Dolphin Remote Control. So you can benefit from everything GuideConnect has to offer from the comfort of your living room.
---
Book a GuideConnect Demonstration
If you'd like a more personalised run through of GuideConnect, please book a live video demonstration with Dave Salisbury, our resident accessibility expert. Dave will take you through all the functions and benefits of GuideConnect, so you feel confident you know all GuideConnect has to offer.
---
Dolphin Events
Alternatively, Dolphin frequently attends events, conferences and holds live demonstrations at sight loss centres around the country. Check the Dolphin event calendar to see if we're visiting an event near you soon.
If your local sight loss charity or society would like to hold a focus day, please get in touch and we'd be happy to arrange this with you. There are many benefits to this, including training and support from Dolphin for society staff.
---

Try GuideConnect Free
We offer a 30-day free trial of GuideConnect, which enables you to try all GuideConnect features to see if it's for you. It comes with full support, which you can get on the phone, with a remote connection or through email, so if there's anything you're unsure of then we can help answer any queries you have and talk you through what to do if you get stuck.
---
Watch the Blind Life video review of Dolphin SuperNova: